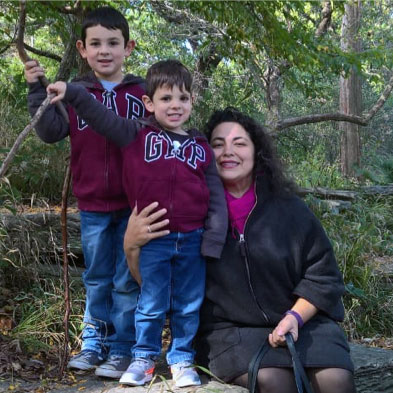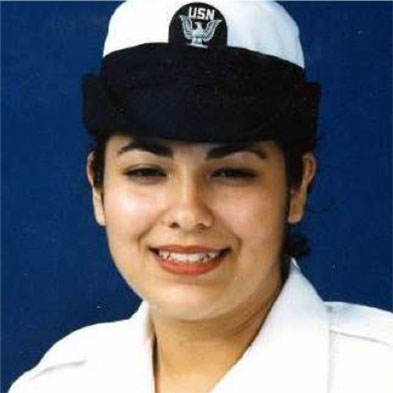 I grew up in Chicago as the eldest of four children and the only girl. Our house was loud and chaotic, contributing to my love of books. I often escaped to the library to read about history and design.
Right out of high school, at 17 years old, I enlisted in the Navy. I felt passionately about serving my country and spent four years stationed at Pearl Harbor. Being stationed at such a historically significant place motivated me to be a better person and sailor for my country. I was a Yeoman in the Navy, someone who serves as an administrative assistant. I supported personnel and policies for a facility that oversees 133 thousand square miles of air and surface operation.
When transitioning from military to civilian life, I put a lot of thought into where I wanted to work. I took the environment, mission and its people into consideration. It wasn't easy. The road was long and winding but provided me with fantastic experiences and hard-earned skills. Eventually I landed a wonderful opportunity at Huron that checked off all my criteria for an employer. Huron values its employees and puts trust in their abilities to seek knowledge, skills and growth. I'm constantly working with and learning from myriad talented people.
I believe employees at Huron work for the greater good and make a difference in the world with their client engagements. As an Employee Experience Analyst, my team empowers employees to work to their fullest potential while enhancing the employee experience. Similar to the Navy, I provide crucial support across the organization. I assist iMatter teams (employee affinity groups), employee social events, manage charitable contributions to organizations and support the on-boarding experience. People here roll up their sleeves and contribute what they can to make Huron great. It's that can-do attitude that inspired me to join the Navy and I'm proud to be part of that at Huron.
I'm married to a Spanish national and we have two handsome and smart boys ages four and seven. My husband travels often, requiring my schedule to be as flexible as possible. I make it work by communicating with my supervisor and coworkers to keep ahead of needs and schedules. Huron makes it possible for me to not only have a career but also be an active mother to my children.